project_info_webXR_view_text
Web XR
Use MAKAR XR editor to present your creativity in the form of Web 3D/XR, and easily publish and share it to interact with the world. Enter MAKAR now and let more people discover your creations!
Design or import 3D models
Upload your own XR files (fbx, glb) to add various interactive properties from the XR editor.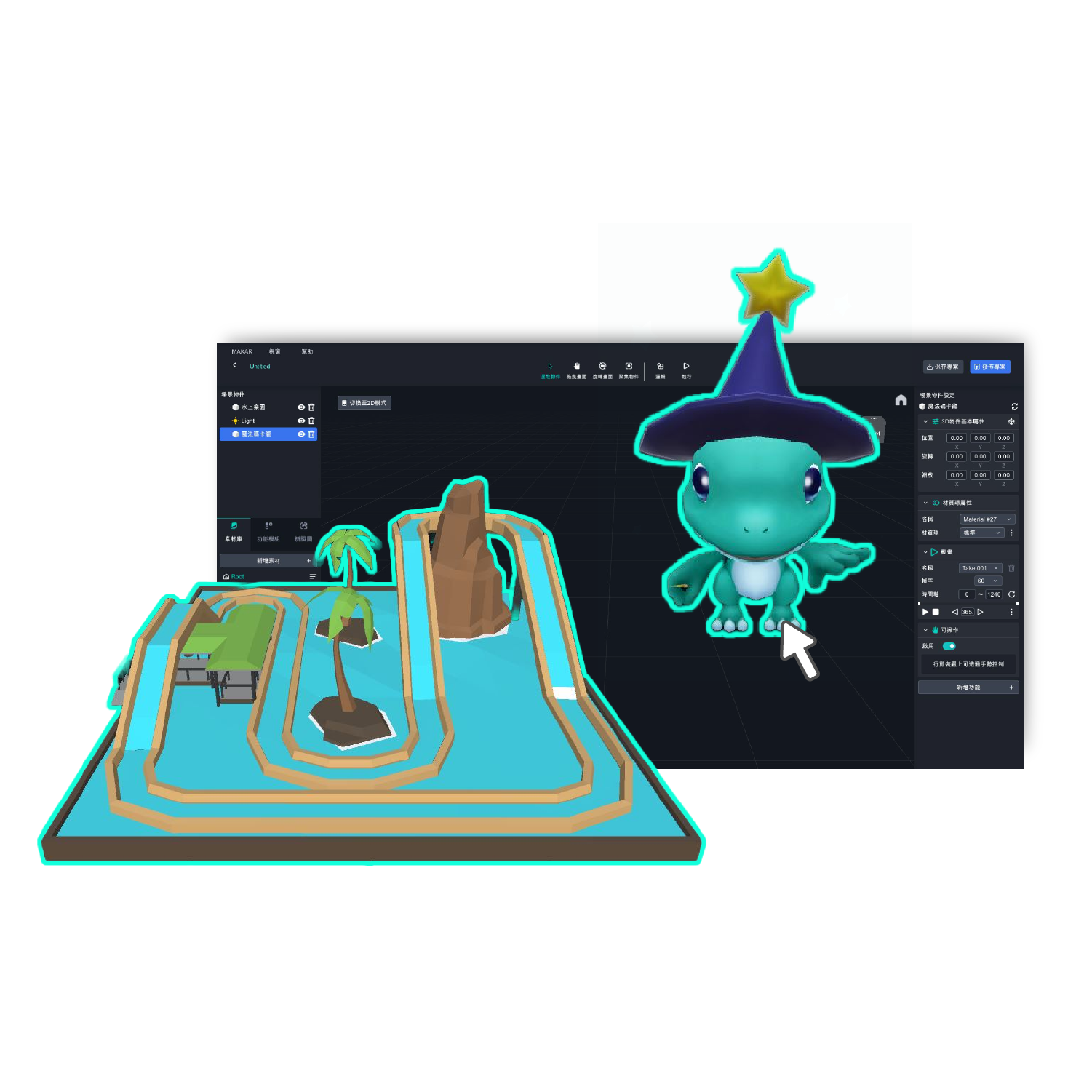 3D design has never been easier
Import 3D scenes, edit materials and 3D models, and control the outcome of your design works.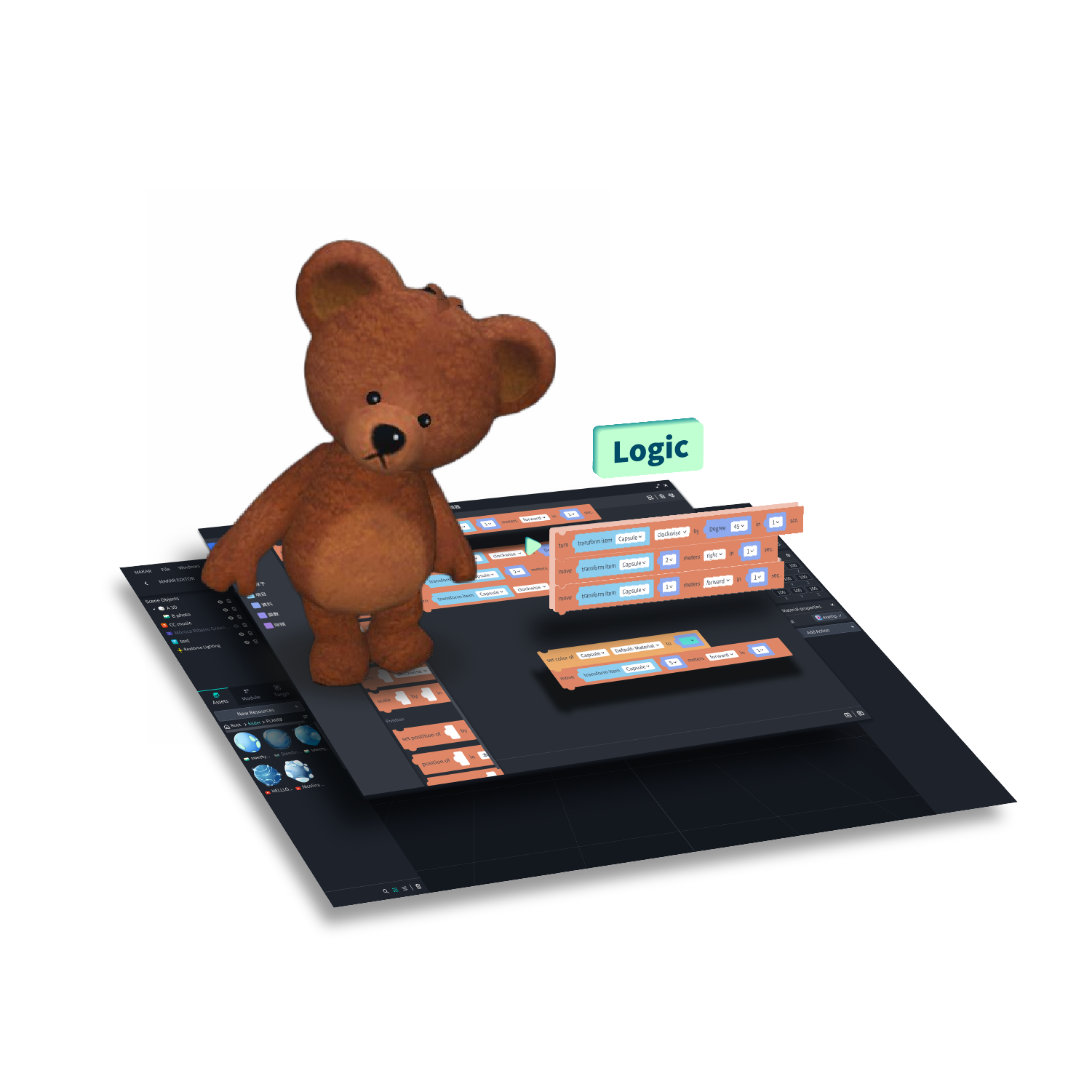 Interactive experience and program blocks
Set interactive events on your 3D model and design your own world of creativity.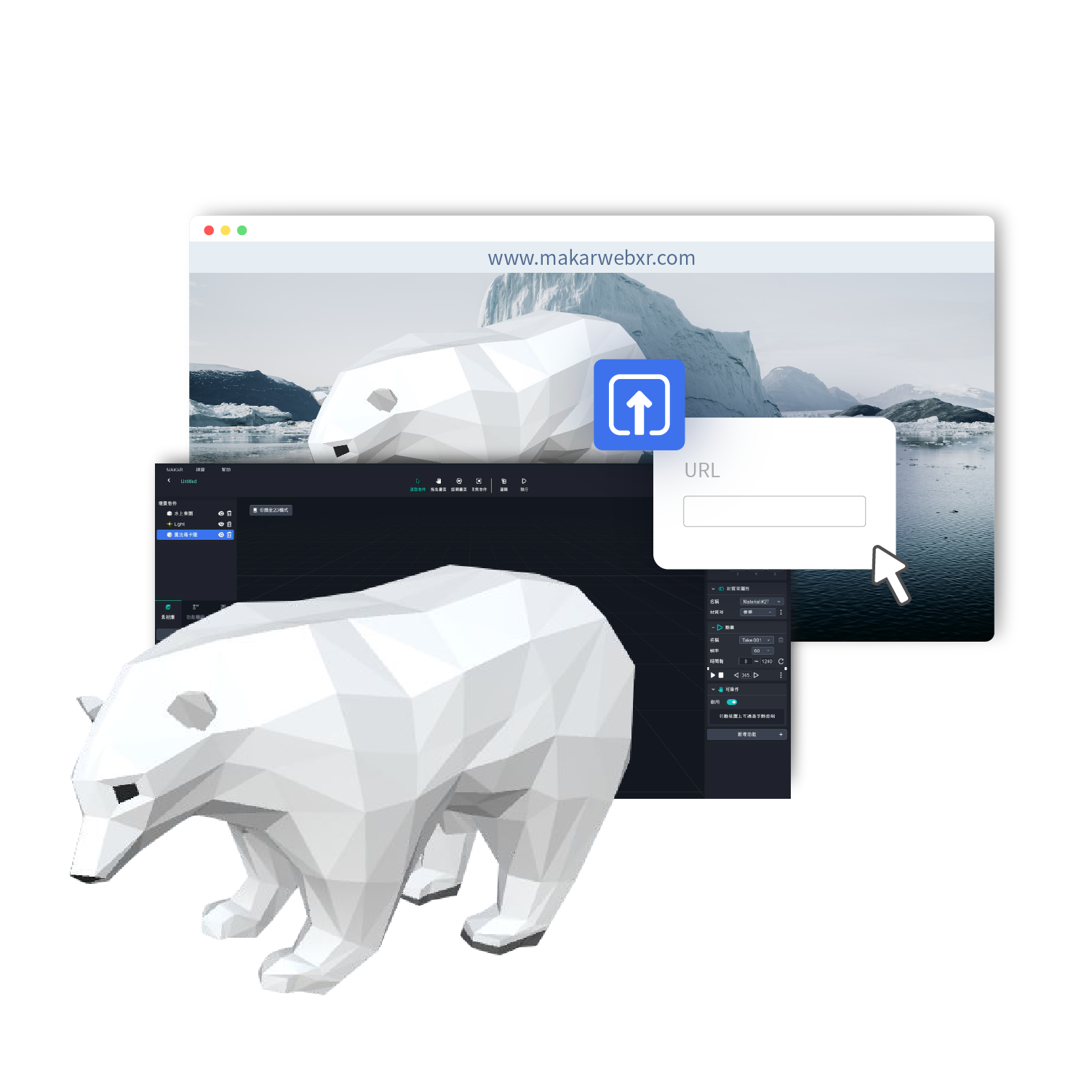 One-click publishing
Premium users can generate shareable links or embed codes for your 3D models with just one click. Your model can now be added to most platforms or websites, or shared as direct links.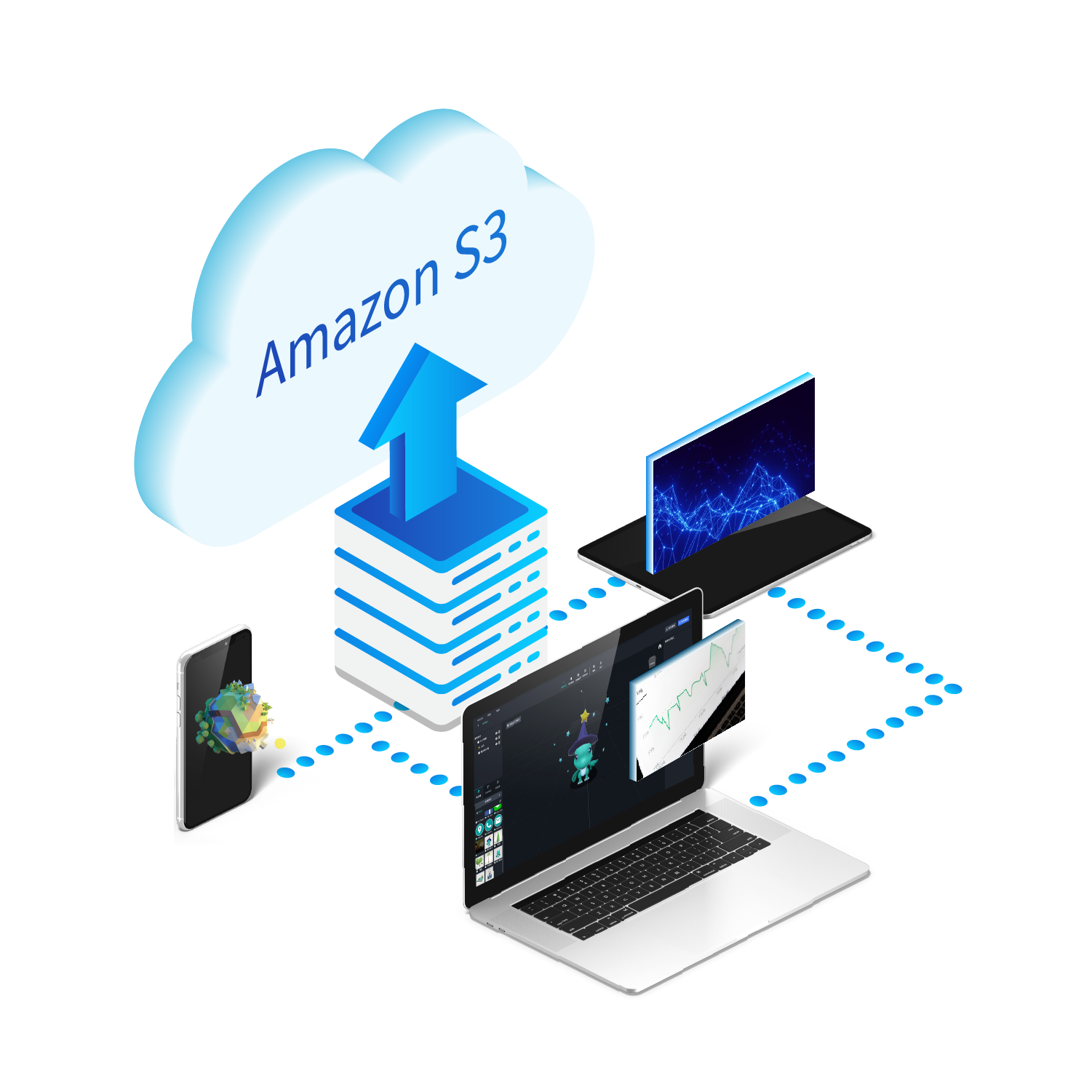 Reliable and secure
With Amazon S3 cloud service as our backend storage, the service is very sturdy.
Respect your privacy
You can decide whether to keep your 3D web application private, show it to partners, or share it with the public.
Free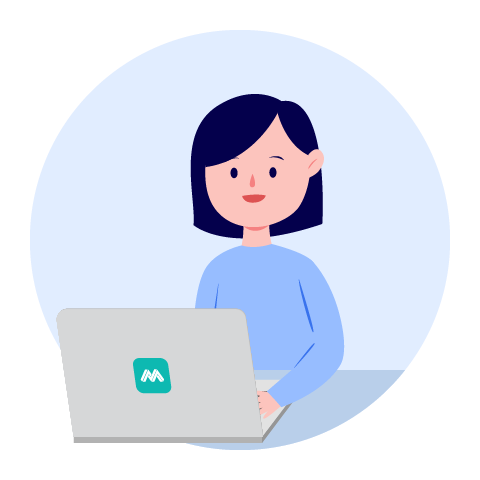 All users can experience the MAKAR WebXR service, which is suitable for testing various application websites, such as Codepen and CodeSandbox.
Premium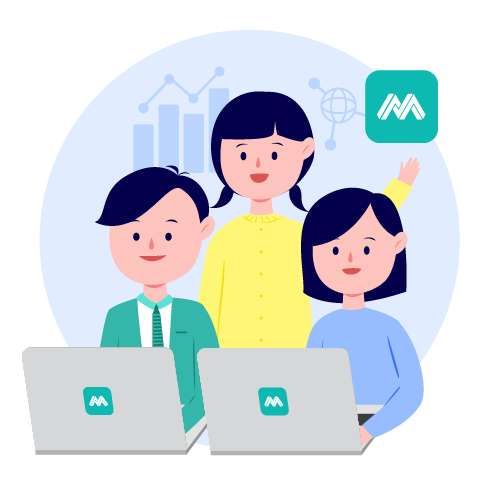 We provide reliable domain activation services, whether for a studio website, an online store, or a large portal with millions of users. Please feel free to contact us for more information, our team will be happy to provide you with quality service and support.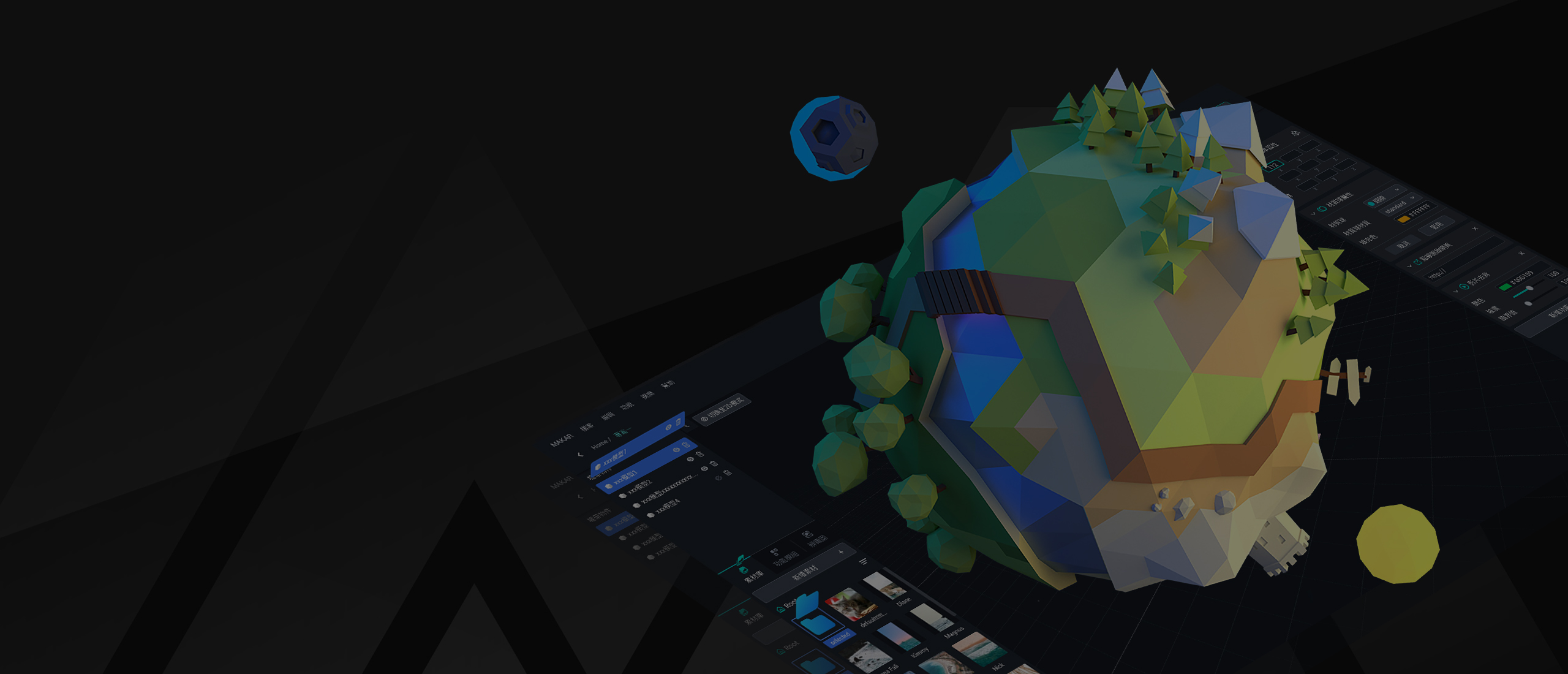 Ready to enter the world of AR and VR?
Use MAKAR to unleash your creativity and create your own virtual reality experience. Whether you are a designer, artist or developer or just want to experiment with new technologies, MAKAR can make your imagination come true. Follow MAKAR now and explore the infinite possibilities of the metaverse in WebXR!
Experience now